I hate New Year's resolutions. But on this last day of 2020, I was reading the verse of the day from YouVersion. It fits something I was thinking about earlier. So who knows – will this turn into something "regular"? Time will tell.
Ps 143:8 Let the morning bring me word of your unfailing love,
for I have put my trust in you.
For I have put my trust in you
It's easy to trust when the sun is out.
But what about during a storm?
We read that verse from Psalm 143, and it sounds so good.
And yet, here's what it meant to me this morning:
Trust in the middle of a storm
I was diagnosed with cancer at the beginning of 2020. According to genomic testing, it's got a relatively small chance of spreading, so I'm on active surveillance. That means alternating between biopsies and MRIs to see how it's doing.
I also have a dog, Donnie, who was diagnosed with kidney failure a few months ago. He gets fluids injected under his skin three times a week to flush out the toxins his kidney can't take care of.
So what does that have to do with Let the morning bring me word of your unfailing love,
for I have put my trust in you?
Maybe it's not so obvious, but it matches up exactly. It's also something that shows the danger of just picking out one verse, out of context, and running with it. Here's the entire Psalm.
Psalm 143
A psalm of David.
Ps 143:1 O LORD, hear my prayer,
listen to my cry for mercy;
in your faithfulness and righteousness
come to my relief.
Ps 143:2 Do not bring your servant into judgment,
for no one living is righteous before you.
Ps 143:3 The enemy pursues me,
he crushes me to the ground;
he makes me dwell in darkness
like those long dead.
Ps 143:4 So my spirit grows faint within me;
my heart within me is dismayed.
Ps 143:5 I remember the days of long ago;
I meditate on all your works
and consider what your hands have done.
Ps 143:6 I spread out my hands to you;
my soul thirsts for you like a parched land.
Selah
Ps 143:7 Answer me quickly, O LORD;
my spirit fails.
Do not hide your face from me
or I will be like those who go down to the pit.
Ps 143:8 Let the morning bring me word of your unfailing love,
for I have put my trust in you.
Show me the way I should go,
for to you I lift up my soul.
Ps 143:9 Rescue me from my enemies, O LORD,
for I hide myself in you.
Ps 143:10 Teach me to do your will,
for you are my God;
may your good Spirit
lead me on level ground.
Ps 143:11 For your name's sake, O LORD, preserve my life;
in your righteousness, bring me out of trouble.
Ps 143:12 In your unfailing love, silence my enemies;
destroy all my foes,
for I am your servant.
Do you see what's happening now? David's in the middle of a crisis. He's begging for mercy. His enemies are after him. In the middle of that, David remembers how it used to be. Back when God seemed so close. David's about to lose hope. But he's confident that God will rescue him.
Why we should also have Trust in the middle of a storm
So why should I have trust in God in the middle of these two storms? Me with cancer. Donnie with kidney failure?
Well, in the middle of this COVID thing that's also going on, my cancer diagnosis means I have to be really careful with my own health. I'm over 60 and also have a tendency to have even a simple cold turn into pneumonia. So with my risk factors, we pretty much do online shopping – including for food. In the event we need something else, my wife goes out to get it – also being very careful
Which means, I'm available to take Donnie to his vet appointments. He's at least 15 years old, although we don't know how much older, since he's from a rescue shelter. He'll be going for his appointments for the rest of his life. Hopefully a long time.
So since I have to stay healthy – and he needs the fluids to stay healthy – it all works out.
Truth is, it goes even further back than that. There's a forced early retirement, another dog – Dewey – with cancer. Yet another dog – Hachiko – who was an abused rescue dog that needed lots of attention and love to feel safe. And there's the writing I've been doing the last ten years – mostly at godversusreligion.com.
None of that would have been possible if it weren't for things I considered storms. Events that happened that I didn't like at the time. And yet, also events that enabled me to do things that wouldn't have been possible without those storms.
And that's why, when it comes to God, I've learned and continue to learn, to have trust in the middle of a storm.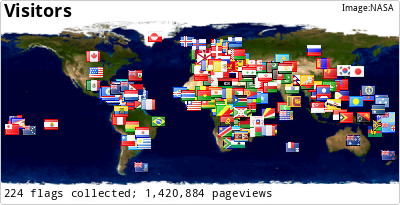 ---